Urinary Tract Infections in Children
URINARY TRACT INFECTIONS IN CHILDREN
Hakan M Poyrazoğlu

Erciyes University

Sibel Yel

Erciyes University Faculty of Medicine, Department of Pediatrics, Division of Pediatric Nephrology
Keywords:
urinary tract infection, children
Abstract
Urinary tract infections are one of the most common bacterial infections in children. It may cause secere complications in both acute period and chronic period. Eshericia coli is the most common microorganism that causes urinary tract infections in children. Recurrent urinary tract infection is important because it is a risk factor for kidney scarring. Early diagnosis and appropriate treatment of urinary tract infection, as well as determination of risk factors and prevention of recurrent urinary tract infections should be the most important goals in the management of children with urinary tract infections.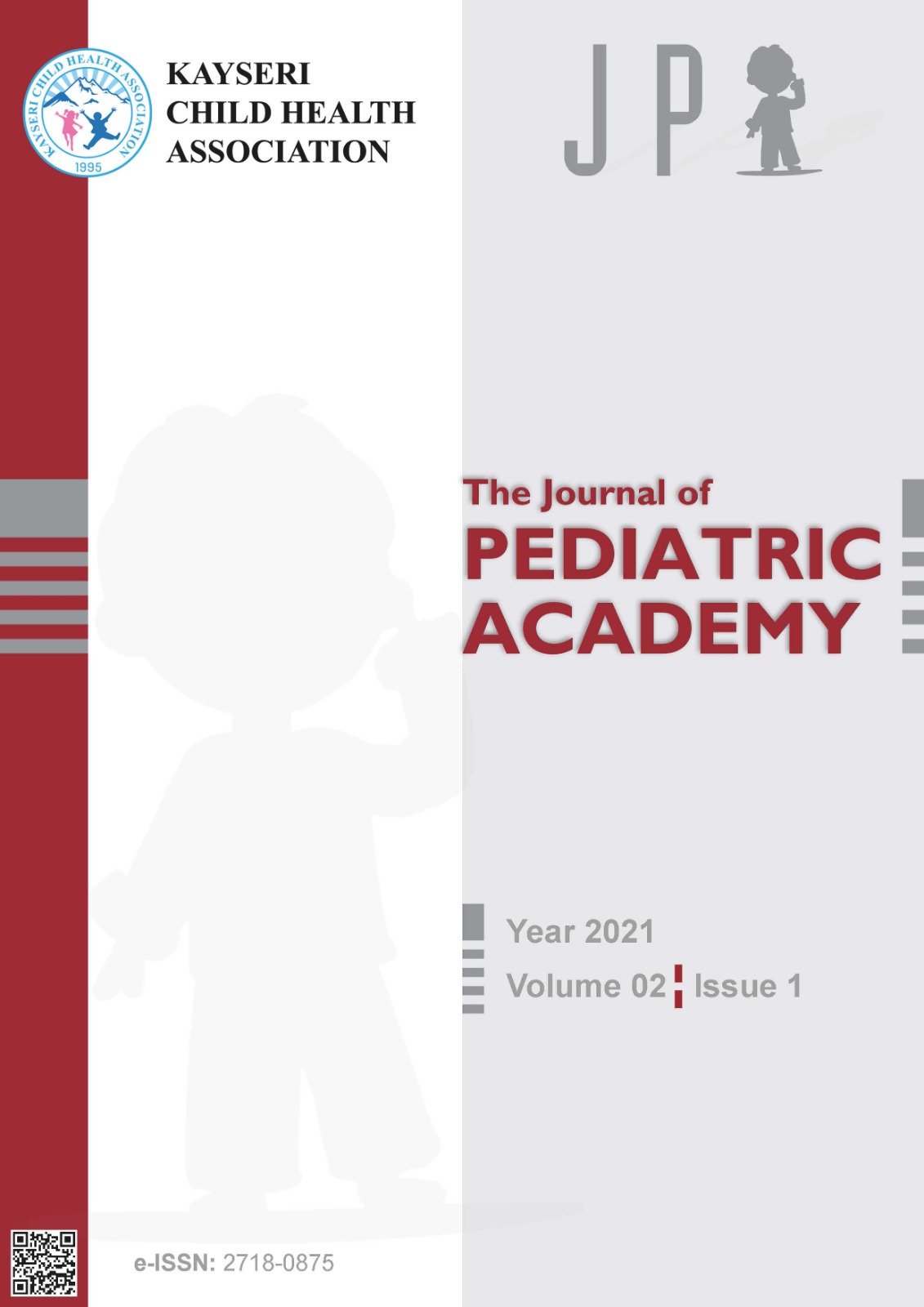 How to Cite
Poyrazoğlu, H. M., & Yel, S. (2021). Urinary Tract Infections in Children: URINARY TRACT INFECTIONS IN CHILDREN. The Journal of Pediatric Academy, 2(1), 1-8. Retrieved from https://jpediatricacademy.com/index.php/jpa/article/view/121
Copyright (c) 2021 The Journal of Pediatric Academy
This work is licensed under a Creative Commons Attribution-NonCommercial-NoDerivatives 4.0 International License.
The JPA offers members open access to reach all published articles freely within the framework of