The Evaluation of the Children with Renal Transplant: Single Centre Experience

Abstract views: 132
Keywords:
Chronic kidney disease stage 5, Chronic kidney disease stakidney transplantation
Abstract
Objective: This study aimed to evaluate patients with renal transplantation in terms of clinical and laboratory parameters.
Material and Methods: This study was performed retrospectively with records of 48 patients who underwent renal transplantation before 18 years of age, between June 2008 and July 2019.
Results: Congenital malformations of the urinary tract were the most common underlying causes of chronic kidney disease stage 5. Surgical complications occurred in 33.4% of the patients and BK viremia was the most common opportunistic viral infection during the follow-up. At the last clinic visit, 57.4% of our patients had CKD stage 1, hypertension and nephrotic range proteinuria were seen in eight and two patients, respectively.
Conclusion: Although renal transplantation is the most ideal renal replacement therapy, patients may experience various complications during the follow-up. Therefore, they should be monitored regularly.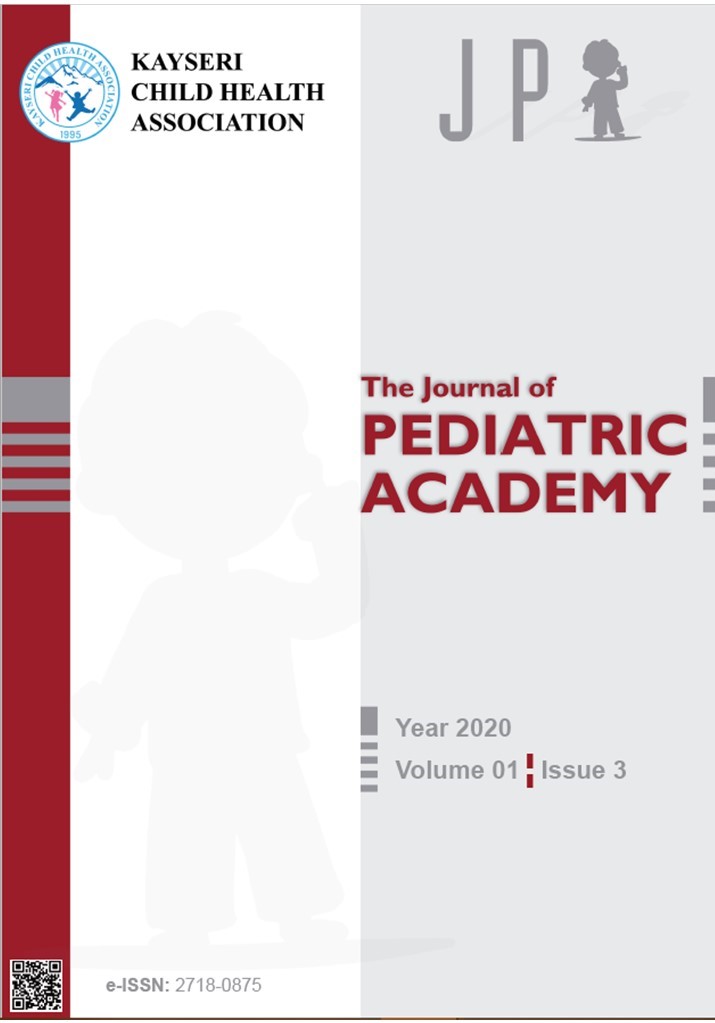 Downloads
How to Cite
Özdemir, M. M. ., Pınarbaşı, A. S. ., Günay, N., Balaban, A. G., Poyrazoğlu, M. H., & Dursun, İsmail. (2020). The Evaluation of the Children with Renal Transplant: Single Centre Experience. The Journal of Pediatric Academy, 1(3), 90–93. Retrieved from https://jpediatricacademy.com/index.php/jpa/article/view/85
License
The JPA offers users open access to reach all published articles freely within the framework of