The Evaluation Of Adolescents With Restless Legs Syndrome
EVALUATION OF ADOLESCENTS WITH RESTLESS LEGS SYNDROME

Abstract views: 238
Keywords:
Adolescents, Restless Legs Syndrome, Sleep Related Movement Disorders, Fabry's Disease
Abstract
Background:  Restless Legs Syndrome (RLS), which may be a missed diagnosis in children, is seen at an important frequency. This study's aim was to investigate the clinical characteristics of patients with RLS and to show the effect of RLS on school success.
Methods: Forty-three patients and 43 healthy volunteers were utilized in the study. Blood samples were taken to measure ferritin. The averages of school exam scores were recorded. The patient group was classified as mild, moderate, severe, and very severe according to the RLS rating scale. The daytime sleepiness was measured by the Epworth Sleepiness Scale (ESS). The"Turgay DSM-IV-Based Child and Adolescent Disruptive Behavioral Disorders Screening and Rating Scale (T-DSM-IV-S)" was completed by parents, and patients' inattention, and hyperactivity-impulsivity scores were compared with the control group.
Results: According to the RLS rating scale scores 25.6% (n:11) were mild, 60.5% (n:26) were moderate and 14% (n:6) were grouped as severe. The mean ferritin level was significantly lower in the patient group. The mean score of inattention and of hyperactivity-impulsivity in the patient group to be significantly higher than the control. The mathematics and science course mean grades were significantly lower in the patient group than the controls (66.7±17.7 vs 74.2±11.7). ESS scores were found to be significantly higher in the patient group.
Conclusion: In this study, RLS has been found associated with ADHD and iron deficiency, similar to previous studies. There are few studies on the daily life effects of RLS, in children and this study has objectively shown that RLS reduces patients' school achievement.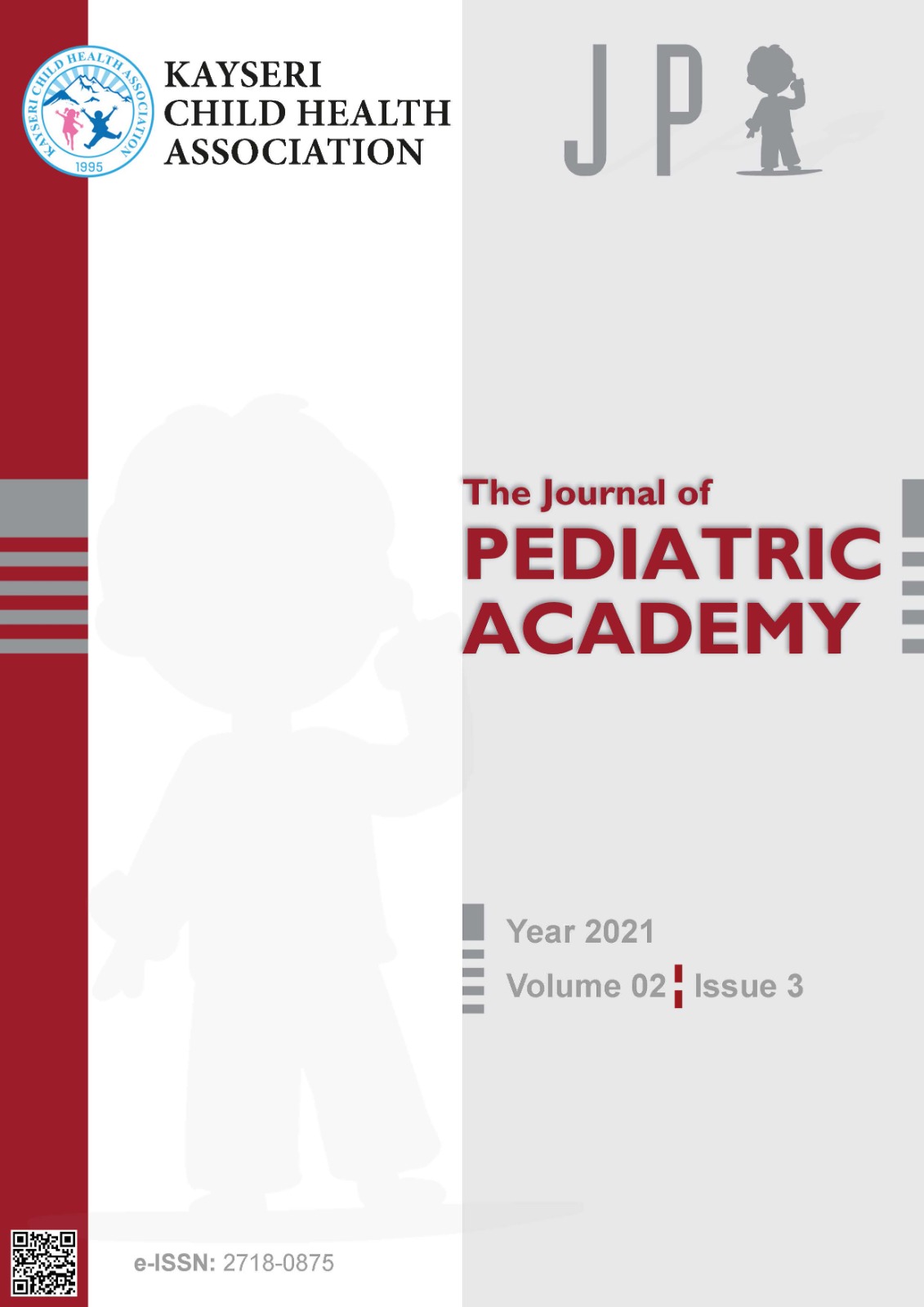 Downloads
How to Cite
Günay, N., İsmailoğulları, S., Özdemir Demirci, E., Kardaş, F., & Per, H. . (2021). The Evaluation Of Adolescents With Restless Legs Syndrome: EVALUATION OF ADOLESCENTS WITH RESTLESS LEGS SYNDROME. The Journal of Pediatric Academy, 2(3), 106–110. Retrieved from https://jpediatricacademy.com/index.php/jpa/article/view/133
License
The JPA offers users open access to reach all published articles freely within the framework of