Evaluation Of COVID-19 Patients Admitted To Pediatric Emergency Department
COVID-19
Keywords:
COVID-19, children, pediatric emergency
Abstract
The Coronavirus disease (COVID-19) rapidly spread all around the world and was declared a worldwide pandemic by World Health Organization in March 2020. We aimed to investigate the clinical, demographic and laboratory characteristics of COVID-19 in children admitted to the pediatric emergency triage. Epidemiological, clinical, laboratory, and radiological data of children were collected retrospectively and analyzed to compare by symptoms. A total of 213 pediatric cases with COVID-19 were included. The main clinical features were mild symptoms including fever (7.5%), cough (6.5%), myalgia (6.3%) or no (63.8%). Ground‐like opacities were common radiological findings (25%). Symptomatic patients had higher lymphopenia rate (p=0.03), higher CRP and procalcitonin (PCT) values ( p=0.04), lower age (p=0.000) and lower neutrophil count (p=0.01). The rate of neutropenia and leukopenia were higher in asymptomatic patients(p=0.15, p=0.05, respectively). The most common cause of transmission in children is family contact. Home isolation was recommended for 89.6% of the patients, 10.3% were hospitalized, 2.3% needed an intensive care unit (ICU). Only one death was reported. We found found that children with COVID‐19 are generally mild severe or asymptomatic clinic. Young children were relatively more symptomatic than older children, and those with underlying diseases often needed intensive care unit. The most important laboratory findings difference between symptomatic and asymptomatic patients are lymphopenia, increased CRP and PCT values.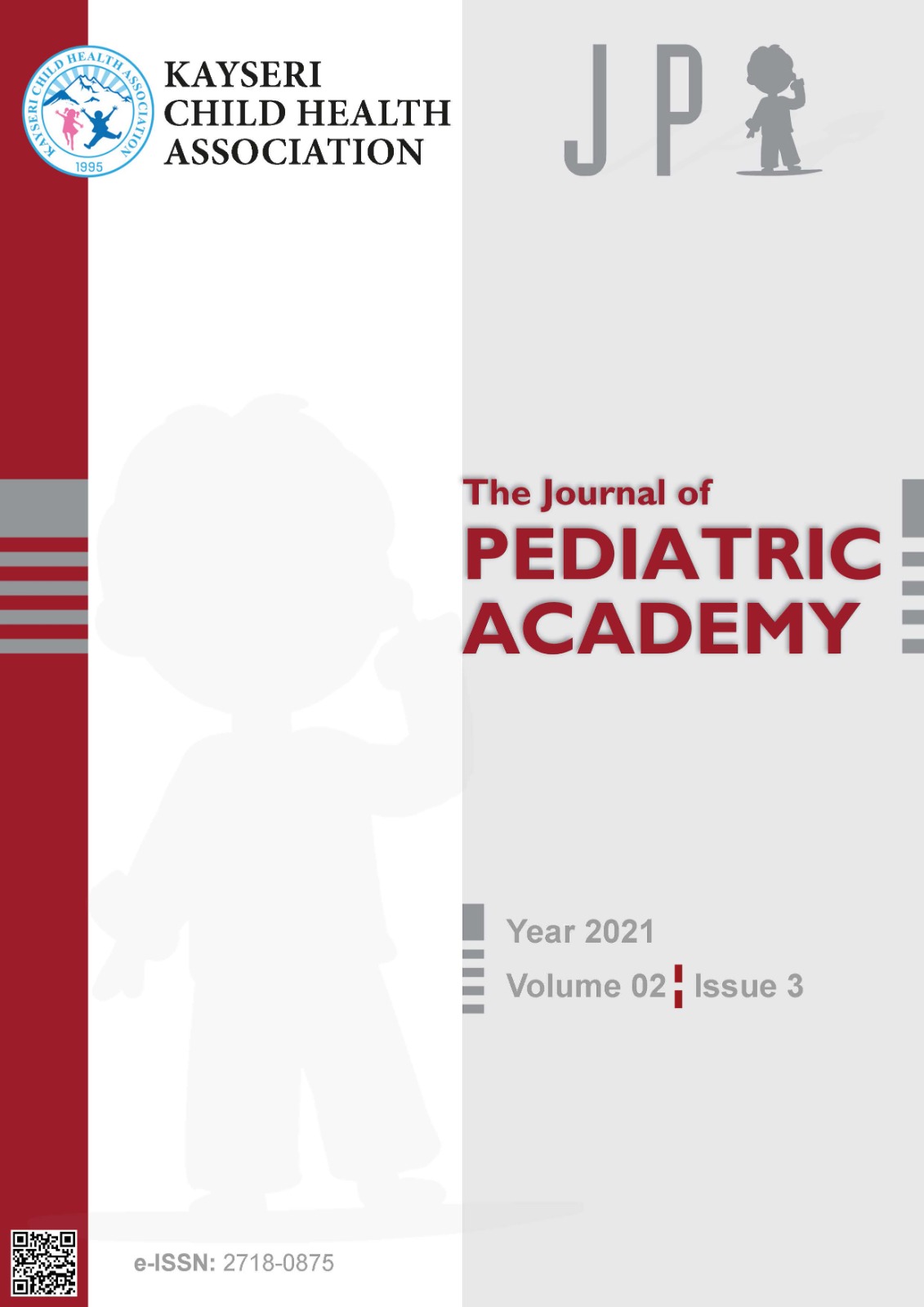 How to Cite
Dogan, M., & Çelik, B. (2021). Evaluation Of COVID-19 Patients Admitted To Pediatric Emergency Department: COVID-19 . The Journal of Pediatric Academy, 2(3), 111-116. Retrieved from https://jpediatricacademy.com/index.php/jpa/article/view/128
Copyright (c) 2021 The Journal of Pediatric Academy
This work is licensed under a Creative Commons Attribution-NonCommercial-NoDerivatives 4.0 International License.
The JPA offers members open access to reach all published articles freely within the framework of