Lipid Emulsion Treatment in Tricyclic Antidepressant Poisoning in Children: An Observational Cohort Study
Lipid Emulsion Treatment
Esra Türe

Necmettin Erbakan University, Meram Medical Faculty

https://orcid.org/0000-0002-1015-1764

Fatih Akın

Necmettin Erbakan University, Meram Medical Faculty

Abdullah Yazar

Necmettin Erbakan University, Meram Medical Faculty

Ahmet Osman Kılıç

Necmettin Erbakan University, Meram Medical Faculty
Keywords:
Intravenous lipid emulsions, Tricyclic antidepressant, Poisoning, Child
Abstract
Tricyclic antidepressant (TCA) poisonings are among the most common childhood poisonings because of being cheap and readily available. In this manuscript, we aimed to share our experience with Intravenous lipid emulsions (ILE) treatment in addition to basic treatment steps and discussion of effectiveness of treatment in cases of poisoning caused by high-dose TCA intake. From the patients under 18 years of age who admitted to Pediatric Emergency Department due to drug intoxication between January 2014 and December 2019; those who had history of exposure to TCAs were included in our study. In conclusion of examination of six-year patient records, it was determined that there were a total of 619 intoxication cases and 108 (17.4%) of these were TCA poisoning. 21 (19.4%) patients who had hypotension, tachycardia and ECG changes which were refractory to all basic treatment steps were administered ILE. After ILE treatment, a marked improvement was observed in patients' clinical and ECG findings, as well as vital signs. Early administration of ILE treatment in emergency departments for cases with hypotension, conduction disorder, dysrhythmia or widened QRS which are refractory to sodium bicarbonate is thought to prevent potential cardiovascular complications.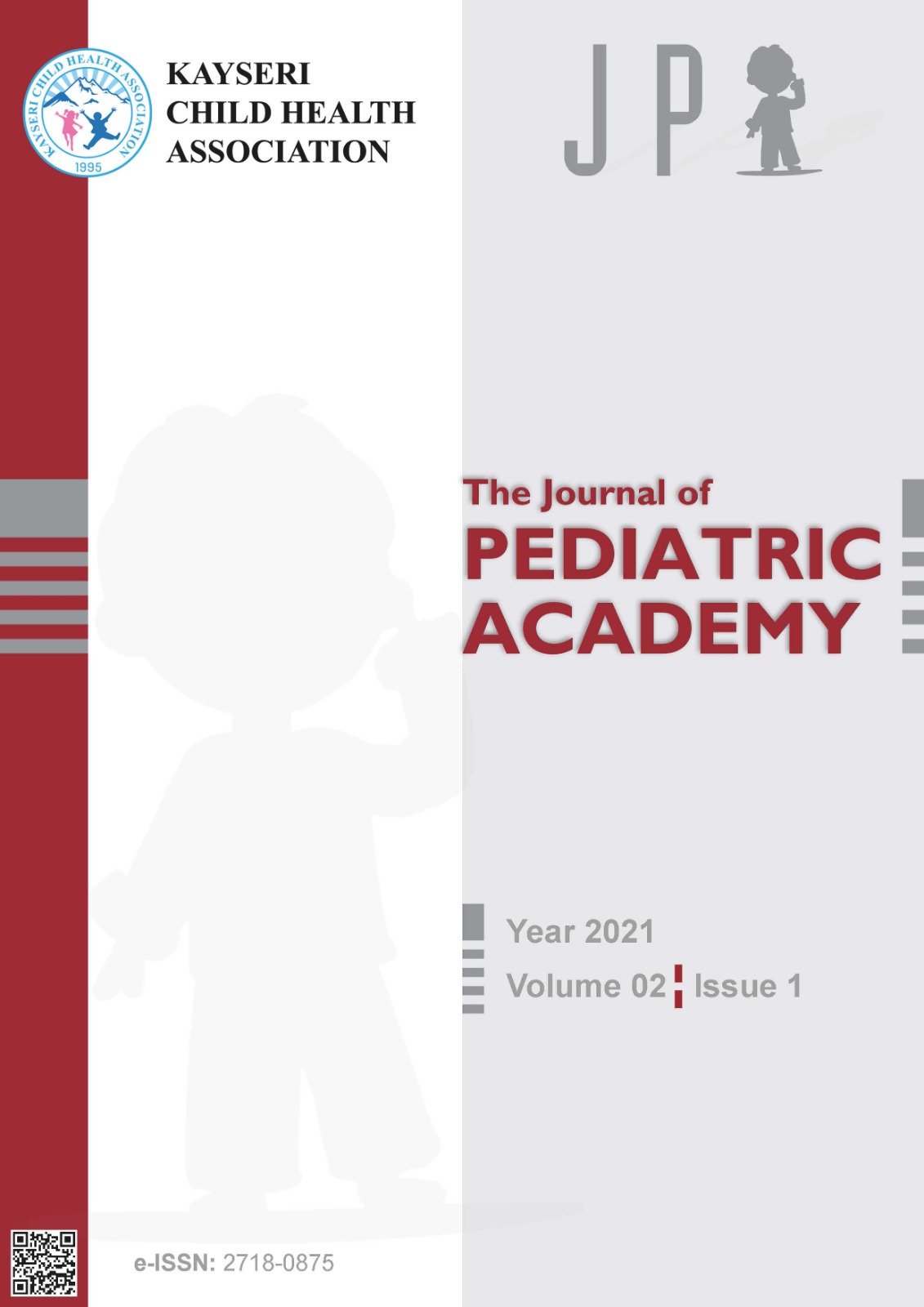 How to Cite
Türe, E., Akın, F., Yazar, A., & Kılıç, A. O. (2021). Lipid Emulsion Treatment in Tricyclic Antidepressant Poisoning in Children: An Observational Cohort Study : Lipid Emulsion Treatment . The Journal of Pediatric Academy, 2(1), 14-17. Retrieved from https://jpediatricacademy.com/index.php/jpa/article/view/113
Copyright (c) 2021 The Journal of Pediatric Academy
This work is licensed under a Creative Commons Attribution-NonCommercial-NoDerivatives 4.0 International License.
The JPA offers members open access to reach all published articles freely within the framework of