Valproic Acid-induced Priapism In A Child
PRIAPISM IN A CHILD
Esra Türe

Necmettin Erbakan University, Meram Medical Faculty

https://orcid.org/0000-0002-1015-1764

Abdullah Yazar

Necmettin Erbakan University, Meram Medical Faculty

Fatih Akın

Necmettin Erbakan University, Meram Medical Faculty

Ahmet Osman Kılıç

Necmettin Erbakan University, Meram Medical Faculty
Keywords:
Priapism, Valproic Acid, Children, Pediatric emergency, Urologic Emergency
Abstract
A complete or partial involuntary erection that occurs in absence of a sexual stimulation and lasts longer than four hours is defined as priapism. Etiology usually includes sickle cell disease or hematologic malignancies. Less common causes include trauma, spinal cord injury, medications, congenital syphilis, parotitis, Fabry's disease and retroperitoneal sarcoma. Priapism is a urologic emergency that varies by ischemic and non-ischemic episodes. Ischemic injury to cavernous tissues leads to erectile dysfunction. Early recognition of priapism, determination of the type and the treatment are crucial in preventing potential long-term complications caused by priapism.
With this case of priapism caused by a treatment with valproic acid, it was aimed to point out priapism which is a urologic emergency.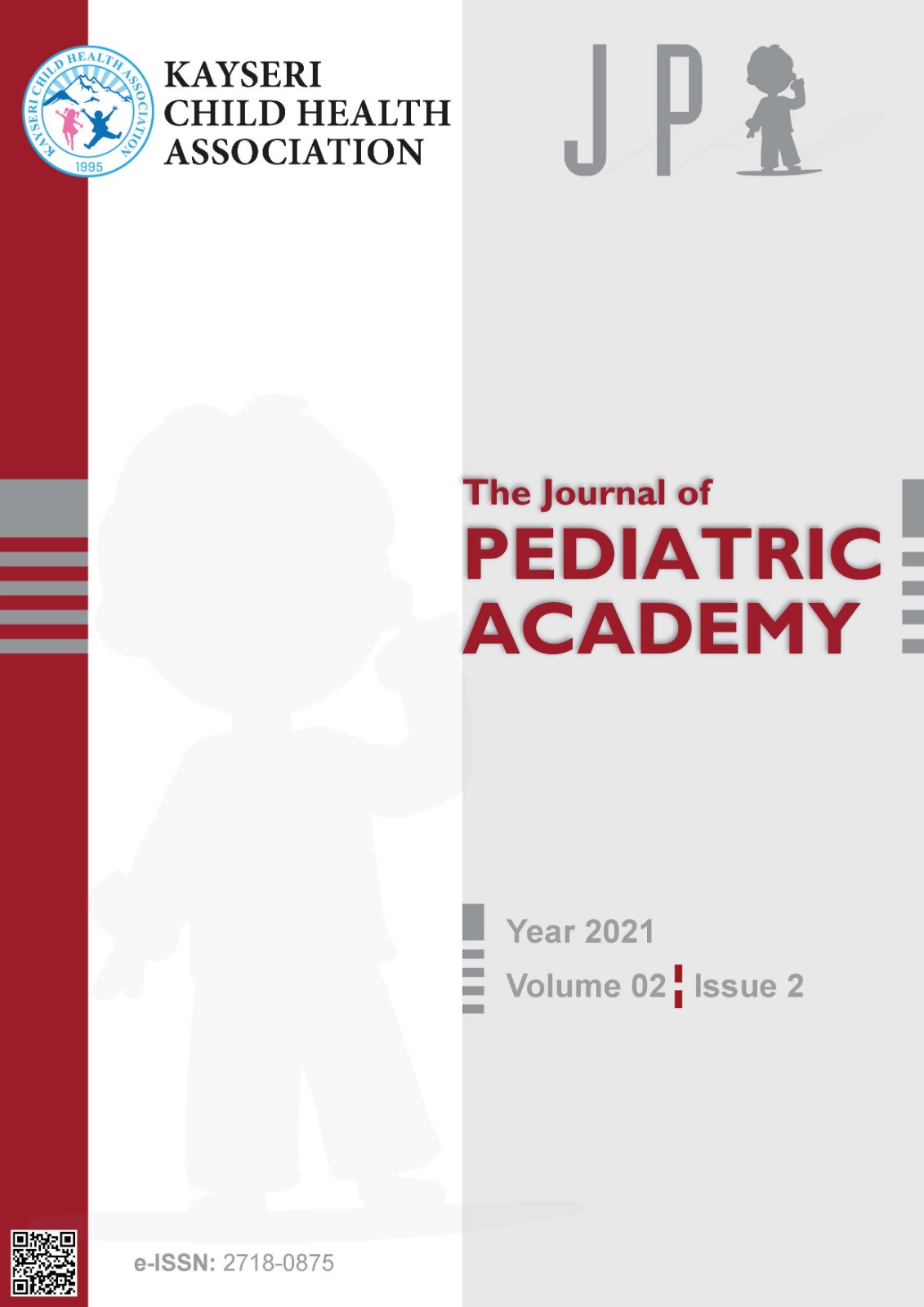 How to Cite
Türe, E., Yazar, A., Akın, F., & Kılıç, A. O. (2021). Valproic Acid-induced Priapism In A Child: PRIAPISM IN A CHILD. The Journal of Pediatric Academy, 2(2), 74-76. Retrieved from https://jpediatricacademy.com/index.php/jpa/article/view/109
Copyright (c) 2021 The Journal of Pediatric Academy
This work is licensed under a Creative Commons Attribution-NonCommercial-NoDerivatives 4.0 International License.
The JPA offers members open access to reach all published articles freely within the framework of