A Patient Diagnosed with Li-Campeau Syndrome and Biotinidase Deficiency
Biotinidase Deficiency

Abstract views: 151
Keywords:
Biotinidase deficiency, partial, clinical findings, treatment
Abstract
Biotinidase (BTD) enzyme deficiency is a congenital metabolic disorder with autosomal recessive inheritance. Main symptoms in its deficiency are nervous system and skin manifestations. A 15-month-old patient who was diagnosed with Li-Campeau syndrome, was also diagnosed with BTD deficiency and his clinic rapidly improved with biotin treatment. With the awareness of different clinical presentations of BTD deficiency, patients presenting with clinical symptoms raising the suspicion of this disorder must be evaluated for enzyme activity and genetic analysis must be planned. It is of great importance to keep in mind the possibility of this rare but treatable neurometabolic disorder, even in countries with neonatal screening programme and include it in differential diagnoses in order to prevent irreversible symptoms.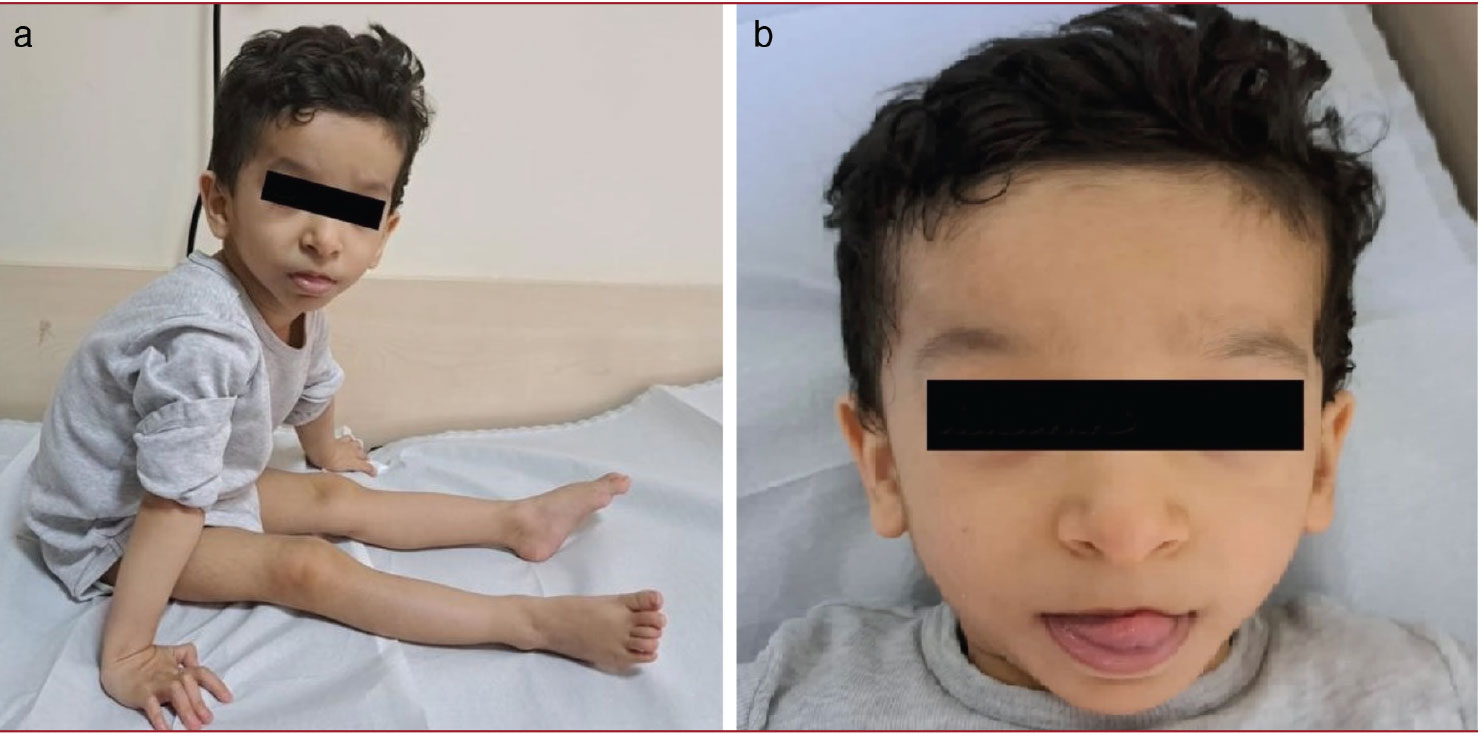 Downloads
How to Cite
Arslan, M., Özbaş, H. ., Karakoç, Şeyma, & Karataş, R. M. (2023). A Patient Diagnosed with Li-Campeau Syndrome and Biotinidase Deficiency: Biotinidase Deficiency. The Journal of Pediatric Academy, 4(3), 113–116. https://doi.org/10.4274/jpea.2023.221
License
Copyright (c) 2023 The Journal of Pediatric Academy
This work is licensed under a Creative Commons Attribution-NonCommercial-NoDerivatives 4.0 International License.
The JPA offers users open access to reach all published articles freely within the framework of