Paediatric Behçet's Disease: Data From A Single Center Experience In Turkey
Paediatric Behçet's Disease:

Abstract views: 76
Abstract
ABSTRACT
Objectives: Behçet's disease (BD) is a multisystemic inflammatory disease with unknown etiology. It is characterized by recurrent oral and genital ulcerations, uveitis, and skin lesions, various musculoskeletal, gastrointestinal, central nervous system, and vascular manifestations. The aim of this study was to analyse the demographic characteristics and clinical features, treatment in Turkish paediatric BD from a single center experience.
Methods: The records 36 patients with BD who were diagnosed according to the International Study Group criteria between January 2017 and January 2019 in the department of paediatric rheumatology, were retrospectively reviewed. Data on demographic, clinical features and therapy were collected.
Results: A total of 36 (19 male) patients were included in this study. Mean age at disease onset was 9.36 ± 4.45 years and mean age at diagnosis 13.99 ± 2.83 years. The frequencies of signs/symptoms were: recurrent oral aphtosis 100%, genital ulcers 80.6%, musculoskeletal 30.6%, ocular 16.7%, neurological 11.1% and vascular involvement 11.1%, gastrointestinal 2.8%. Colchicine and corticosteroids were the main treatments.
Conclusions: In this single-center retrospective study, we analyzed the data of paediatric BD and their treatment from a single center in Turkey. The presented small series and the literature review suggest that paediatric BD is a heterogeneous disease with varied clinical manifestations.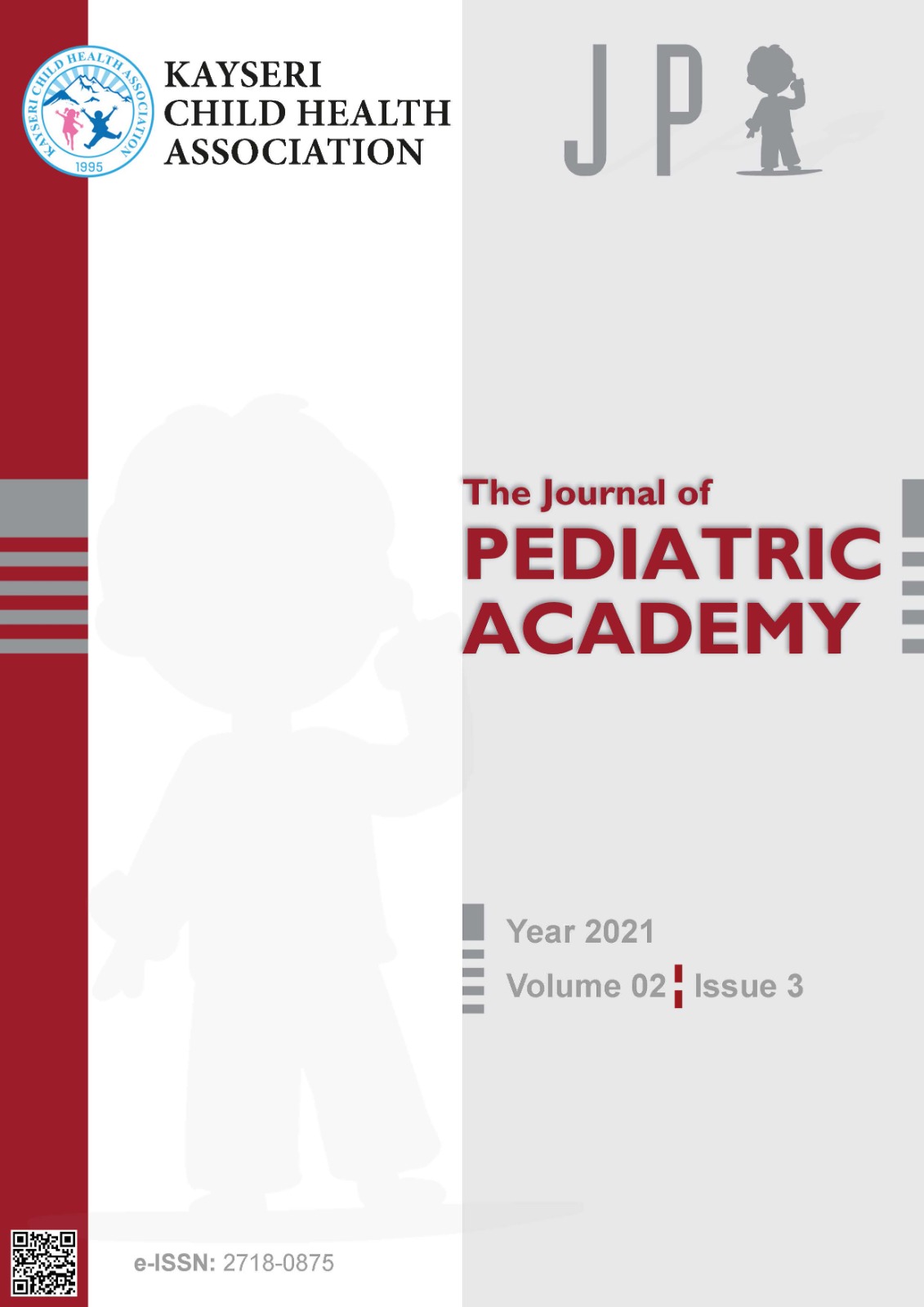 Downloads
How to Cite
Bağlan, E., Özdel, S. ., Güngör, T., Karakaya, D. ., Çelikkaya, E. ., Yazılıtaş, F., Kargın Çakıcı, E., & Bülbül, M. (2021). Paediatric Behçet's Disease: Data From A Single Center Experience In Turkey: Paediatric Behçet's Disease:. The Journal of Pediatric Academy, 2(3), 101–105. Retrieved from https://jpediatricacademy.com/index.php/jpa/article/view/138
License
The JPA offers users open access to reach all published articles freely within the framework of