Solitary Rectal Ulcer Syndrome In Children
Buket Daldaban Sarıca

Erciyes University Hospital

Duran Arslan

Erciyes University
Abstract
To describe clinical features, demographic data, and complications of the patients with SRUS, which is a rare cause of rectal bleeding in children. Eleven patients diagnosed with Solitary Rectal Ulcer Syndrome (SRUS) were evaluated. The patients assessed by colonoscopy and the biopsies were investigated. The data evaluated in SPSS Program. The exact Method of the Chi-square test was used to compare groups according to qualitative variables. P <0.05 value was considered statistically significant. The most common symptom of the patients was rectal bleeding followed by abdominal pain and constipation. Lesions were mostly ulcerative in the endoscopic examination. There was a statistically significant relationship between the admission symptom and the response to treatment. Patients with abdominal pain and rectal bleeding had poor responses to treatment. In conclusion, SRUS is not uncommon than is thought in pediatric patients with the symptoms of rectal bleeding and constipation. SRUS should be considered in patients with or without rectal prolapse, with any complaints of any lesions in the rectum, hematochezia, and tenesmus.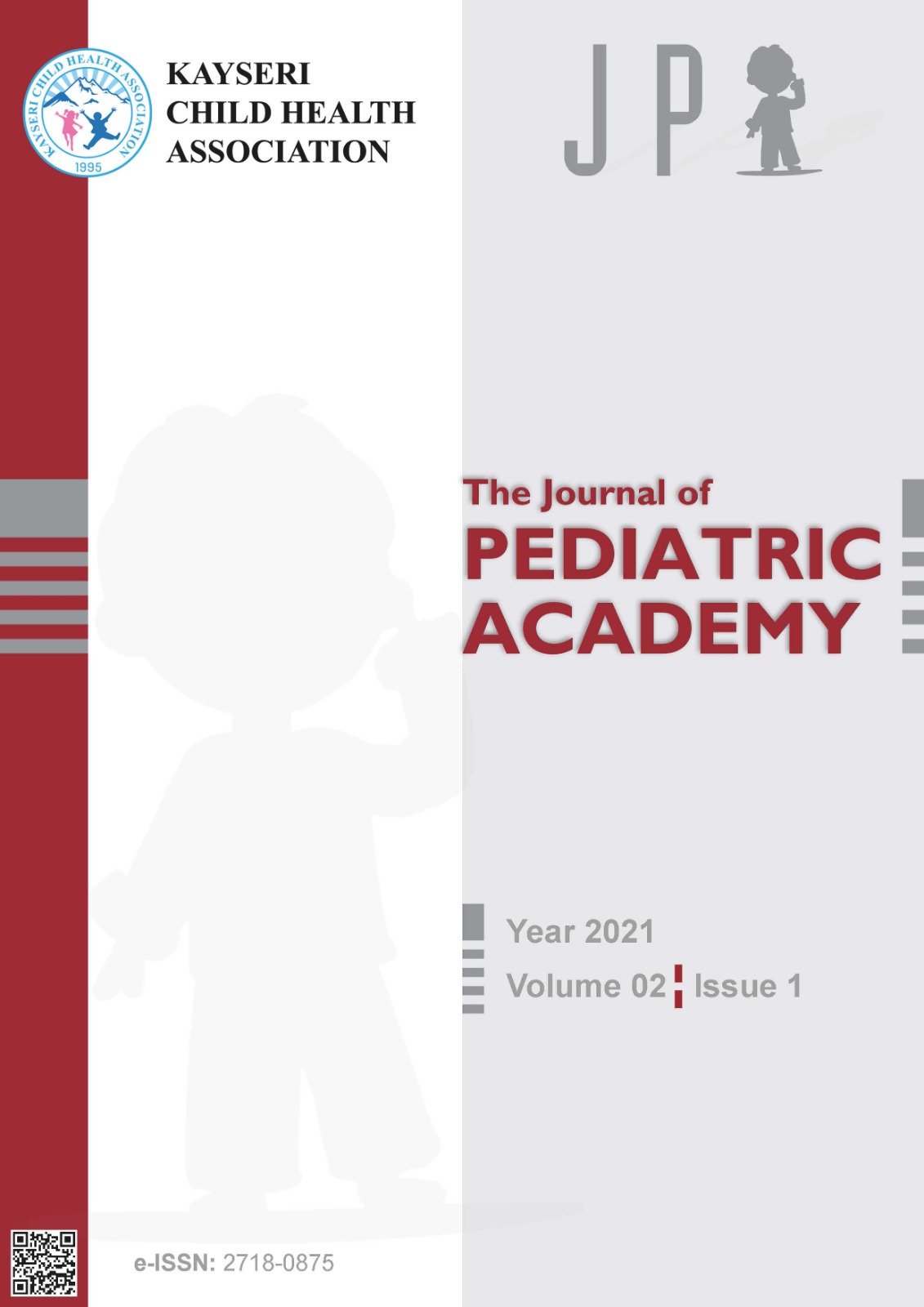 How to Cite
Daldaban Sarıca, B., & Arslan, D. (2021). Solitary Rectal Ulcer Syndrome In Children. The Journal of Pediatric Academy, 2(1), 22-26. Retrieved from https://jpediatricacademy.com/index.php/jpa/article/view/103
Copyright (c) 2021 The Journal of Pediatric Academy
This work is licensed under a Creative Commons Attribution-NonCommercial-NoDerivatives 4.0 International License.
The JPA offers members open access to reach all published articles freely within the framework of